Kristal Parks, M.A., is a speaker, biologist, elephant conservationist, author, sacred activist, environmentalist, children's entertainer and visionary.
When Kristal was 7 years old, her family moved to Mexico City, which taught her about the suffering and injustice of poverty. When an adult, she lived as a semi-hermit, for 2 years, in the intimate embrace of a forest. What she learned from these 2 formative experiences guides her vision and actions. Some of her past actions include: being a human shield for threatened Mayans during Guatemala's civil war; volunteering in refugee camps in South East Asia; helping end the apartheid of South Africa; being imprisoned for 11 months (including 4 1/2 months in solitary confinement) for non-violent peace actions (including breaking into Lockheed Missile and Space Corporation and pouring blood on the Trident Missile to unmask and expose its omnicidal intention); participating with Ecuadorian tribes to protect the Amazon rain forest; advocating for the disabled; and now, she is passionately involved in supporting immigrants and refugees held in ICE (Immigration and Customs Enforcement) detention. Kristal embraces Creation Spirituality and fervently asserts that to save the planet we must collaborate with non-human elders: animals and plants, with the leadership of Indigenous Nations.
In 2005, Kristal founded Pachyderm Power! Love in Action for Elephants which worked 10 years to stop elephant genocide in Kenya. Her pivotal efforts successfully created a national club of over 1,000 Kenyan students impassioned to save the elephant nation. In the US, her actions (including a 12 day water only hunger strike) helped end the use of elephants by Ringling Bros. Circus which finally closed in 2017. Kristal weaves a tapestry of justice woven from various shades, hues and textures of interconnected liberation movements. She holds a B.Sc. in Biology and an M.A. in Justice, Peace and Social Transformation from the Iliff School of Theology.
WHAT OTHERS ARE SAYING...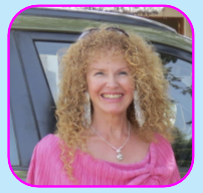 Kristal Parks' presentation is like a living, open book where she shares the riveting history of her past activism, and her lifelong pursuit of compassion and justice. These experiences have led Kristal to an empowering solution for our present-day, catastrophic problems. She sets down a clear path that we must take as a species if our planet is to be saved. Kristal presents an uplifting presentation that is not to be missed by anyone interested in the spiritual revolution of our species that she believes must happen if life on Earth is to survive. I enjoyed every minute of Kristal's important lecture.
– LaNell Haydon, writer and activist
Kristal's presentation was exquisite, because of who she is and the stories she has to share. Therefore her teaching, witness and wisdom are so utterly real. There was a deep connection she made [with the students] and all were moved and inspired to do more in their own way.
– Dr. Rev. Matthew Fox, theologian, professor, writer, visionary and founder of Creation Spirituality
Even while she was waiting to be introduced, Kristal caught my attention. Her energy was like a shimmering crystal, sort of shimmering. As she spoke to us, there was a lightness of being, what Kristal calls a cosmic giggle. What I experienced in myself was a deepening of my breath as if in sync with the Earth. I came away from her talk not only with a deeper desire to participate [in sacred activism], but with an enhanced capacity to do so, because of the way in which I was transformed by Kristal's presence.
– Jane Faulkner, psychotherapist
Kristal is truly an amazing, gifted, heartfelt and powerful speaker. It is rare to have the opportunity to listen to someone who can speak so deeply and eloquently as Kristal. She is a bright light and brilliant example, showing others what is possible. I could listen for hours.
– Joseph Medicine Robe, Native American activist and musician
Kristal's life has been a journey of compassionate work for positive social change. She is a teacher, scholar, nonviolent peace activist, human rights worker and prayerful contemplative of great integrity, honesty and humility who demonstrates her beliefs through her way of life.
– Dr. Byron Plumley; founder and former director, Peace and Justice Studies; Regis University
Kristal Parks is a powerful presenter and preacher with a bold message grounded in a lifetime of courageous inner work and prayerful activism. Her diverse and engaging stories are rooted in deep love and respect for the earth: they open the heart, invite rigorous reflection, and inspire creative thought and action. Her call to heart-centered activism, which births the kingdom of justice and peace hear and now, is one that is needed in every faith community engaged in the transformational work of Love!
– Rev. Pat Plude; First Mennonite Church of San Francisco
The fabulous and outrageous Kristal Parks walks her talk like no one I know! She is a terrific speaker that you will want if you are a teacher or have an organization. She's the best!
– Dr. Tahdi Blackstone, director IONS-LA (Institute of Noetic Sciences in Los Angeles)